What to Consider in Home Additions York PA
on December 20, 2019
No Comments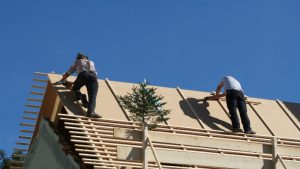 Having home additions York PA in your home will cost you quite a sum of money. However, home additions are also an investment for your home. It therefore goes without saying that you need to take your time and plan the construction of a home addition to ensure that there is no waste. You should consider the following factors when planning.
Cost is one of the first and foremost factors to consider. You need to consider the cost of having the home addition constructed and if you can afford it. You may also have to consider financing the home addition from other sources if the money is not readily available.
When considering the cost of home additions, it is important to have cost estimates from various contractors. This will give you a rough idea of what your total budget ought to look like. However, there are other unexpected costs that you may incur in the course of the construction. Miscellaneous expenses such as additional materials and tools may occur in the course of construction. It is important to factor these in and add some extra money to your budget to cater for these eventualities.
Although home owners hardly think about it, time is also an important factor to consider. This is especially vital if you have children and the additions are extensive. Keeping your children safe from the heavy machinery and power tools should be a top priority. You may want to plan the construction for the summer holidays and take your family away for the period of heavy construction.
Time should also be considered in terms of the time of year and season. There are seasons which may make construction impossible such as winter. You should therefore factor this into your budget. Ensure that you have planned the construction for a time that will be conducive for construction.
The contractor you hire for home additions York PA will play a significant role in the final outcome. It is therefore important to hire a professional contractor from a reputable remodeling company. Avoid choosing a contractor solely based on the low cost. This usually spells disaster. Ensure that you compare quotations based on the services on offer as well as the cost.
Before you hire a contractor, you must ensure that you have settled all issues regarding payment for services rendered. It is important to agree on the terms and conditions well before the work begins. This will ensure that there are no additional service charges once the work begins. There are some contractors who may extend the work to get paid additional fees. Protect yourself by laying down the terms early enough. For more updates, visit our website.
Visit our Facebook profile for more information