What Is the Difference Between Cleaning and Maid Services in Raleigh, NC?
on February 8, 2023
No Comments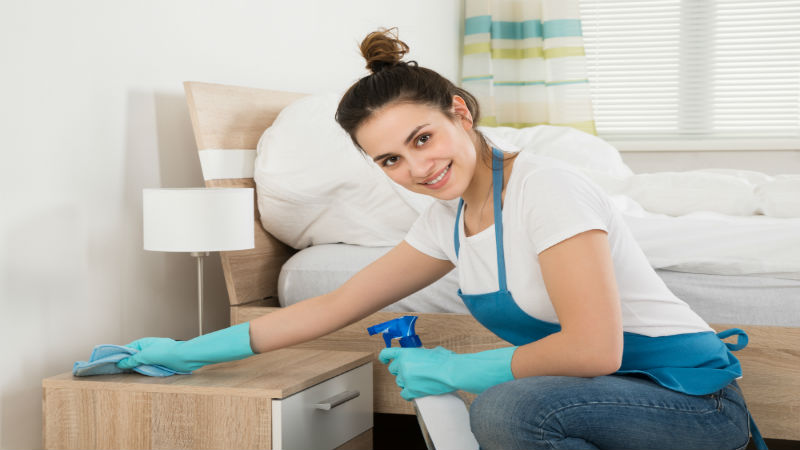 Cleaning services and maid services are terms that are often used interchangeably. However, there are slight differences between cleaning and maid services in Raleigh, NC. These differences may be the difference between you being happy with a job well done or disappointed you spent the money on the service rather than something else.
Cleaning Services
In a typical house cleaning service, companies will offer the following options:
• Deep cleaning services
• Regular or recurring cleaning services
• Move-in or move-out cleaning services
While each package varies, house cleaning services include all the regular tasks involved in cleaning your home, such as sweeping, dusting, mopping, sanitizing, and vacuuming. Cleaners will wipe down countertops, take out the trash, dust your picture frames, and sanitize bathrooms. When you contract house cleaning services, you should not expect the cleaners to organize your closets, fold laundry, wash laundry, or prepare dinner for the family. Some companies will offer these services as "add-ons" at an additional cost.
Maid Services
Maid services in Raleigh, NC, may include the items a house cleaning service does not, such as folding laundry, washing laundry, cleaning up after dinner, and changing linens. However, because many companies use maid services and house cleaning services interchangeably, the list of services may not include these items. You may want to search for housekeepers rather than maid services in Raleigh, NC.
The easiest way you can determine whether or not you need house cleaning, housekeeping, or maid services in Raleigh, NC, is by reading the listed services on the company's website. You can also call the company directly and ask them what each service includes to determine if they meet your needs.
Get more information by contacting At Your Service!