Upgrade Your Kitchen with Quartz Countertop Installation in Plainfield, IL
on June 8, 2023
No Comments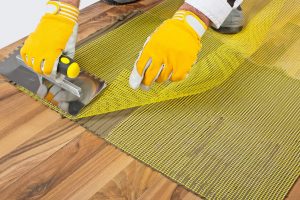 Are you looking to upgrade your kitchen and give it a modern feel? Quartz countertops are the perfect way to give your kitchen a high-end look. Not only do they look luxurious and add value to your home, but they are also incredibly durable. A professional installation of quartz countertops can last a lifetime and remain beautiful.
Why Should You Choose Quartz Countertops?
Quartz countertops are one of the most popular choices for kitchen countertops in modern homes. They are made from engineered stone that combines crushed quartz with a resin binder, creating a durable and attractive surface. Quartz countertops in Plainfield, IL, are highly sought after due to their beauty, durability, and low maintenance needs. They also come in a wide variety of colors and patterns to match any kitchen decor and can mimic the look of natural stone without the same level of upkeep.
Unlike natural stone countertops, quartz does not require sealing, polishing, or reconditioning, making it a low-maintenance option. It is also stain and scratch-resistant, making it an ideal choice if you have a busy family or love to cook. Quartz is non-porous, which means it doesn't harbor bacteria, making it a safe and hygienic option for food preparation.
Upgrade your Kitchen with Quartz Countertops in Plainfield, IL
Quartz countertops are an excellent choice if you're looking for a durable, low-maintenance, and attractive kitchen countertop. With its unique benefits, it's no wonder that quartz has become one of the most popular choices for kitchen countertops today. Upgrade your kitchen today with quartz countertop installation and experience the benefits for yourself. For quality quartz countertops in Plainfield, IL, get in touch with Best Buy Interior Finishes.