The Top Questions to Ask a Roofing Contractor in Nashville, TN
on January 15, 2021
No Comments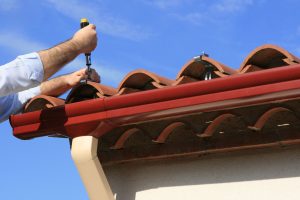 Roof replacements in Nashville, TN can be costly jobs. The replacement also typically takes a significant amount of time to complete. Both the cost and the time required to finish the job are good reasons to make sure you find the best roofing contractor, and these questions should help you.
Can I See Proof of Your Insurance?
Roof replacements in Nashville, TN can be dangerous, and you absolutely do not want to allow anyone who does not have insurance to be working on your roof. This can open you up to being sued not only by the contractor but by their employees as well. Do not fear that you are being rude, because any licensed contractor should be happy to share proof that they are licensed.
Who Will Be Working on My Roof?
When you hire a contractor to complete a roofing project, they may hire sub-contractors to actually do the job. They may also have employees that they pay to do the job. Ask the contractor exactly who will be working on your roof and ask to meet those employees ahead of time.
What Is Included in Your Estimate?
When a roofing repair professional gives you an estimate, it is important to determine exactly what is included in that estimate. Ask for a breakdown of the expense, and determine if material costs, roof removal, and potential roof repairs are all included in the estimate.
Showalter Roofing Services Inc. provides roof replacements in Nashville, TN and can be contacted by visiting their website for more details.