The Healthy Home Heating & Air Guarantee
on September 18, 2014
No Comments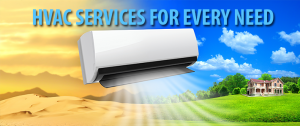 You wanted to squeeze every last drop of life out of your current furnace. It only had to make it for one more winter ? or was it two more winters? The problem is, now it?s the middle of January, and you?ve got a deep chill, which means you?ve got trouble ? your furnace is broken. Now what are you going to do? There?s no need to worry, because Healthy Home Heating & Air is here to save your day, your week, and your winter, with a quality repair that is guaranteed to last. For Furnace Repair in Charlotte, there?s only one real choice, and that choice is Healthy Home Heating & Air.
The Healthy Home Heating & Air Guarantee
What do we mean when we say we guarantee our repairs? We mean exactly that! Our furnace repairs are guaranteed 100%. If your furnace is in need of repair, our factory-approved technicians have the skills, the knowledge and the patience to fix every make and every model of furnace under the sun (or the cloudy wintry sky). If it?s broken, we?ll fix it ? that?s our promise to you.
What if I Have a Furnace Emergency?
Some furnace repair services will make you wait, no matter how badly you need repairs, but not us. We?re willing to work hours that some other repairmen might consider crazy, because we know that when your furnace goes kaput without warning, it doesn?t always do it at the most convenient time. Healthy Home Heating & Air offers 24/7 customer service, including emergency services, and we do it all without charging for overtime on weeknights or weekends, because we care about you, and we don?t believe you should be penalized for needing help at an irregular hour.
A Trustworthy Company
We don?t cut corners ? not on our repairs, our training, our service, or our pricing. Our technicians wear company uniforms, and drive company vans, and our upfront prices won?t leave you scratching your head when your bill arrives. You?ll know exactly what you paid for, and you?ll be glad you did, too. When Healthy Home Heating & Air fixes your furnace, it only has to be fixed once ? guaranteed!
If you?re in need of repairs, call our customer service line at (704) 684-4044. If you?d prefer to use email, drop us a line at info@healthyhomecharlotte.com. You can also visit us at our headquarters, located at 4004 Sardis Dr. #2, Indian Trail, NC, 28079