The Best Custom kitchen cabinets in Port St. Lucie, Florida Has to Offer
on January 11, 2019
No Comments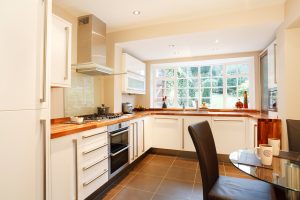 The cabinetry of a kitchen can make a huge impact on the overall look and feel of the room. Just a simple change can make a drastic difference. It's not uncommon for homeowners to seek custom kitchen cabinets to set the home apart from the rest. It's good to find a great company that offers many options and services to make the buying process as smooth as possible.
When getting great custom kitchen cabinets service, the first step is for the homeowner to take rough measurements themselves. This is so that a designer and contractor will know the general layout and measurements of the kitchen they are working on. It's not expected to be exact measurements, but good enough for the company to be able to work with. These measurements will then be taken to the designer. During this time a homeowner may also choose to visit a showroom to see what types of options a company may provide.
The consultation and design process can be one of the most fun. It's where a homeowner can see their visions come to life. Many companies use state of the art computer programs to design the kitchen. This allows a homeowner to see what the kitchen will look like before any work is done. Important decisions will be made during this process, from the facing of the cabinets down to the unique organization elements and hardware.
After the designing process, a designer or builder will usually go to the homeowner's kitchen to make final measurements. It's imperative in cabinetry to get exact measurements. Even an inch of error can cause a whole system to be off. Especially with organization, proper measurements are important to utilize every inch of space possible. After the visit and design approvals, plans will be sent to a manufacturer so that the cabinetry can be made and installed. Professionals will handle installation to ensure that everything fits snug.
Getting custom cabinetry is a great luxury that can really set apart a home from the rest. Not only are they aesthetically pleasing, but they provide great storage and organizational space as well. All it takes is a bit of research to find the best companies that provide custom kitchen cabinets Port St. Lucie, Florida has to offer.