Picking the Perfect Painters – A Brief Guide
on January 10, 2018
No Comments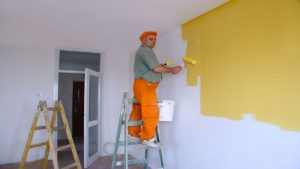 Having professional painters handle your home painting jobs can be a great way to get the gorgeous, professional-looking results you want, and save you the time and hassle of doing the job yourself. Worried about choosing the right people for the job? Read on for a few top tips on selecting the right service providers!
How to Choose the Right Painters
One of the primary concerns consumers have when they are selecting a painting service for their home improvement tasks is whether their preferred professionals specialize in indoor or outdoor painting. Many modern providers are both interior and exterior painting companies, offering a wide range of services and specialties. Memphis, TN area painting company Caldwell Painting offers both interior and exterior painting services, as well as detail work for cabinets, baseboards and more. Whatever a client needs, these versatile professionals are up to the task.
Getting the Biggest Bang for Your Buck
It's always best to choose a group with the experience necessary to handle any type of job; be sure to ask your painters what the offer, and what costs may be incurred if you ask them to go above and beyond that specialty. Those additional costs can be a determining factor is which provider you choose. Does your local painting service provider a warranty? Do they fix their own paint jobs, should touch-ups be necessary? What other services are included in the base price? Inquire about all of this upfront, and choose a service offering the most for your money!
Want more information about hiring the perfect painters for your next home improvement job? Contact Caldwell Painting, home of the 5-year warranty! See what these professionals can do for you – and for the lasting beauty of your home!
Like Caldwell Painting on Facebook for more news & updates!