How to Prepare for Your Next Big Paint Job
on January 10, 2018
No Comments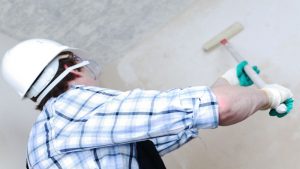 If you have a paint job in your future, you may have more planning to do than you realize. Sure, you'll need to consider colors and coordination, but there are other things to consider when planning for painting. Painters in North Richland Hills advise homeowners to take a short list of steps to prepare for a paint job beforehand to guarantee the best possible results.
Think About Where You Are
What is the weather like in your area? Climate and weather patterns can make a big difference in the time of year you paint, what type of paint you use, and other factors that influence your task. Everything from humidity to temperature can have effects on the paint you use. Alliance Painting of Fort Worth is a painting company that specializes in all types of painting jobs and advises customers on how to choose the right supplies and time of year for the paint jobs they need to be  done.
Don't Be Afraid to Invest
When it comes to painting, choose the best possible quality. While it may be tempting to save a few dollars by buying cheaper paints, these hues will cling to your walls for years to come. If you want a lasting look, Painters in North Richland Hills advise their clients to choose the best possible paints.
Clean Up Beforehand – and Get Help, if Needed
Paint won't adhere properly to a dirty, greasy surface. Whether you are painting indoors or out, painting contractors work best on clean, even surfaces. If you need help in sanding outdoor walls, patching indoor dings and holes or cleaning either type of surface, it may be best to have someone lend a hand or hire a professional. After all, there are no savings to be had if your paint doesn't work properly.
Taking just a few steps before paint is applied to your walls to prepare and ensure the best possible quality will give your home a beautiful, lasting appeal that will be well worth the time and money you spend.