How You Can Prevent Roof Damage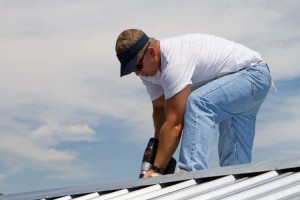 When it comes to roof repair, prevention is the best step to take. Even though you can perform a basic roof inspection on your own, it is best to have this done by a professional contractor and roofing expert. You probably do not take much time to think about your roof, but it is important that you check it regularly for damages. Doing this will help prevent further damage being done to your home. It is also a good idea to keep your roof in good shape just in case you decide to sell your home in the future. Here are some tips to help you keep your roof in tip-top shape.
Inside of the Home
The National Roofing Contractors Association states that you should perform an extensive inspection of your roof in the fall and the spring. The easiest thing for you to do is take a flashlight, go up to your attic, and check for any potential damage such as:
Sinking or sagging in your roof
Potential water damage or leaking
Dark spots or trails on your roof
Any light that may be shining inside of your roof especially if you have a metal roof
Outside of the Home
Once you have thoroughly checked the inside of your home, it is now time to check for any damage to your roof. Here are a few of the most common things you may notice:
Check for any cracks in your roof or missing shingles
Check for any wear and tear around the chimney, vents, and pipes
If there is moisture that is on the roof, you should check to see if there is any mold that is forming
If need help with your metal roofing in St. Augustine area, then R&K Certified Roofing of Florida, Inc. can get the job done right.
About Author
Abel Abboud