How to Find a Remodeling Crew to Install Your Hardwood Flooring
on August 28, 2018
No Comments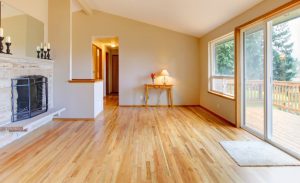 Taking a DIY approach to installing new floors isn't the best way to go, not if you don't have the right experience, know-how, or tools. The best option is to find a reliable remodeling firm to put in your hardwood flooring in Chandler instead.
Know what you want
It's easier to hire pros when you have an idea of what you want, the U.S. News says. If you're having trouble explaining this in detail, though, do a bit of research. Go online to look for images of floors or homes that appeal to you. Send those images to your remodeling firm to give them a better idea of what you want. That way, you can prevent unpleasant surprises and mistakes.
Be realistic about the dates
When you look for a remodeling firm to install your new hardwood flooring in Chandler, be sure to consider the timeline. Good remodeling companies are often booked months ahead. You'll need to wait. If you're flexible about the dates and aren't in a hurry, then this is a great option for you. On the other hand, if you already have plans to change your floor or do a bit of remodeling, then plan it out. Book the company's services as early as you can so the team can work with your schedule.
Ask about the basics
Does the firm employ contractors who are licensed and insured? It should. Ask for proof of the contractor's liability insurance. It's not enough to take the company's word for it. If you skip this step, you could end up footing hospital and treatment bills that could run to thousands. Protect yourself from future costs by confirming that the contractors have coverage.
Find a remodeling crew to put in your new floors. Remember these tips for the best hiring results.