Make Your Home Remodel a Success with Resilient Vinyl Flooring in Firestone, CO Today
on May 23, 2018
No Comments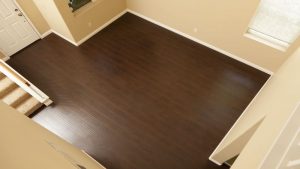 Are you looking to give your home a completely new feel without dropping tons of money? Then you should consider installing resilient vinyl flooring in your home now. With its many benefits and style options, it can be a great option for today's homeowners. Here are a few benefits for you to consider when thinking about a vinyl floor.
Comfort
Vinyl is a great material for providing comfort in your home. This can be incredibly important to homeowners, particularly those who are just starting a family and have little ones scrambling all around. Additionally, resilient vinyl flooring does not change with the temperatures. In other words, no matter how cold and snowy it is outside, your feet will remain toasty warm.
Vinyl floors are a great option for anyone to consider, especially if their first priority is comfort. A purchaser will still be able to return to their old floor if they so desire, and usually an additional padded underlayer is given for comfort's sake.
Easy Installation
Even though you do have to ensure the surface is completely dry and level, installing resilient vinyl flooring in Firestone, CO can be one of the easiest flooring installations around. Of course, it's straightforward enough that a homeowner could definitely install it on their own, however using a professional and taking advantage of their years of experience guarantees your home will be left with the look you've always dreamed of.
Whilst there are definite drawbacks to using vinyl flooring in your home, it is still one of the major flooring options for homeowners. Consider these benefits when thinking about your new home flooring. Visit the website today to see just how you can schedule an appointment to discuss your vinyl flooring options.