Comparing Pergolas And Patio Covers In Sacramento
on February 28, 2019
No Comments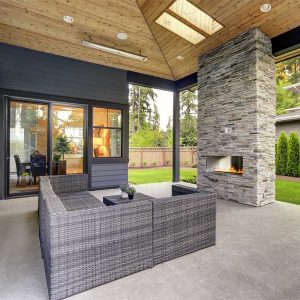 Having a place to get out of the direct sun and into some cooler shaded areas is a great way to extend the time you can enjoy your outdoor living space. In Sacramento, adding patio covers or pergolas to any backyard area adds a touch of design and charm to the area, while also serving a very practical role.
Many people use the terms pergolas and patio covers to mean the same thing. However, there are differences between the two and understanding what they are, can be instrumental in being able to explain what you want to the company you hire for design and installation.
As a top company in the Sacramento area is Northwest Exteriors. This company has extensive experience in all types of exterior home design projects, including patios, decks and outdoor living spaces.
The Pergola
A pergola is typically made of wood and includes posts or pillars on the corners and an open lattice type of roof. This overhead frame can be very high or much lower depending on the look, size and style of pergola selected. The pergola can also be detached from the home, and many are used around pool areas or to create a unique, relaxing and comfortably cool place to sit and relax in the yard.
The Patio Cover
All patio covers are not the same. Some are designed like a pergola and may have an open frame, while others may have an insulated roof or even a rolling roof that can be opened or closed based on the weather.
These structures are attached to the home, and they are carefully selected to match the lines of the house, adding to the look and appeal of the outdoor living space as an extension of the Sacramento house.