Benefits of Installing a Wood Wall Covering
on February 20, 2015
No Comments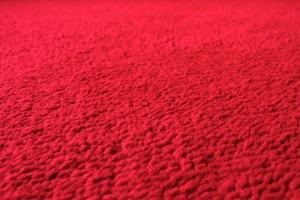 Like many of the products at Wolf-Gordon, wood wall coverings are among the most sustainable coverings and have about them a sense of quality. Developed from over 200 different types of grass and trees, these exotic wall coverings exemplify the craftsmanship involved with each design.
With the look and feel of real wood, these beautiful textiles are popular among designers, architects, and business owners who are looking to make a statement. Economically sound, wood wall coverings give the look of luxury and comfort to any business.
About Wood Wall Coverings
This veneer is made from slim cuts of genuine wood. Many types of trees go into the process of making this laminate, and each is attached to a firm fabric backing.
It is important when purchasing any wood wall coverings that you carefully inspect the material to ensure both the quality and color are satisfactory. We do our very best to eliminate dissatisfied customers, but mistakes do happen. Keep in mind, it is common to find different color variations in the wood due to its organic makeup. These are not defects of the product, but a natural element of the wood.
Considerations
Before purchasing the wood wall coverings, make sure the temperature is controlled during the curing process in the area where the cover will be applied. It is ideal that the temperature be maintained between 65 degrees and 85 degrees Fahrenheit for at least four days after installation. It is also suggested that the humidity be above 50 percent until the curing process is complete.
To prepare for installation, it is imperative that each of the surfaces to be covered is cleaned properly. There should be no grease, mildew or any other foreign matter on the surface. Removing stains such as ink or crayon is also suggested to prevent a bleed-through. Once the stains are removed, Wolf-Gordon Wood Veneer Wallcovering Primer should be used to make certain the covering hangs properly and for as long as possible.
The Installation Process
When hanging the cover, it is always best to hire a professional. This textile handles differently than some of the more common coverings, so verify that whomever you hire has experience with wood veneer.
After the installation is complete, we recommend continual maintenance. Since this is real wood, it should be treated with care. Regular imperfections, like dirt and fingerprints are common, and can be easily removed with a damp rag and mild soap. We suggest using Watco Danish Oil to bring out the color and grain of the wood. This should only be done every 18 months or so.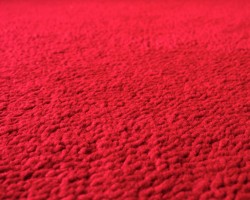 Whether you are matching accent walls or applying it throughout the room, Wolf-Gordon has the wood wallcoverings to help you achieve the perfect look.