Aspects of Home Flooring to Consider in LaGrange, GA
on August 27, 2019
No Comments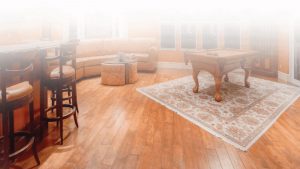 Flooring is an important factor to consider when decorating a home. The owner's style and taste are communicated through their flooring choices. Having the right flooring for the spaces in your home is important not only for interior décor, but also for function and durability. When it comes to home flooring, LaGrange, GA homeowners have many choices available for various rooms such as kitchens, bathrooms, living rooms, and more.
Complementing Your Existing Home Décor
Choosing the best flooring for the different spaces in your home can be a challenging experience considering all the available options. Some of your decisions may be based on your home's current interior décor. You may want to match the flooring you purchase with your current decor or you may want to change your decor to match the flooring you purchase. Either way, this is one factor to consider as you review your options. Professional home flooring specialists at your local flooring store or showroom can help you review your options.
Your Flooring Budget and Preference
Budget is a major consideration for most people. Your budget will ultimately determine the type of product, brand, and level of quality you decide to purchase for your flooring. Another factor involves your preference or taste. Both your taste in flooring and budget may determine your final purchase.
Function and Durability
Additional important considerations when choosing flooring for your home are the flooring product's durability and function. Ideally, your flooring should suit all of your needs in terms of function, visual appeal, preference, and budget. Different portions of your home may require more durability because of traffic or heavy usage. For instance, your dining room may require a different type of flooring than a children's playroom.
Home flooring materials ghave different intended applications. If you are part of an active family with children running around frequently, you may benefit from choosing long-lasting, durable flooring in your home. This may involve purchasing a flooring option that is quick and easy to clean. Regardless of the specific functional needs of your home, there are numerous options available when it comes to flooring.
Contact an experienced flooring professional today if you need new flooring in your home.