3 Don'ts of Kitchen Remodels You Need to Know
on August 27, 2019
No Comments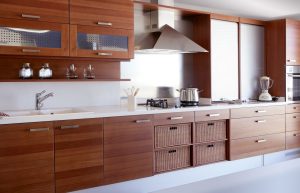 Bad remodels can take a chunk out of your budget and leave you with loads of heartache and frustration. With plenty of homeowners sharing horror stories about their own home remodeling experience, you'll want to make sure you do what you can to sidestep their mistakes. Here's what you need to look out for.
Don't go over your budget
Opting for the best doesn't mean going broke over your remodeling project fees. It's important to establish a realistic budget before you even start with the renovation—and to stick to it. If you're overspending, that's going to put the project at risk. Stay on budget so you won't have to worry about anything when you hire pros for kitchen remodeling from Acorn Kitchen.
Don't change your mind too much
It's your kitchen. You can do anything you want. Right? Not exactly. If you and your contractor have already agreed on something, only for you to come in and change your mind at the last minute, that's going to lead to a lot of delays and wasted materials. If you don't want to spend more than you should, then be sure about what you want and don't keep changing your mind once the work starts. Experienced contractors for kitchen remodeling in Oakland County, MI will thank you for it.
Don't choose trendy designs
Trends come and go. You may think those options look awesome. But will you still think that a year, five years or even eight years from now? If you tell yourself no, then you'll want to look for timeless kitchen designs. Pick a classic style that appeals to you, so that you won't get tired of it over time. Remember that when you shop for kitchen cabinets so you can stay consistent with the style and ambiance of your kitchen.
Connect with us on Facebook and see our latest updates!