5 Benefits You Can Reap With a New Roof for Your Suffolk County Home
on June 27, 2019
No Comments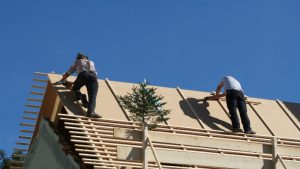 Many people who are interested in home improvement in Suffolk County, NY, opt to get a new roof. It can be expensive to replace your roof. However, the benefits will make the cost well worth it.
Increase Your Property Value
If you are looking for a simple way to increase your property value, then you will benefit by getting a new roof. A new roof will make your home a lot easier to sell. Many people are looking for a home that has a brand-new roof.
Gain Curb Appeal
The roof is often the first thing that people notice about a home. You will be able to make the right first impression by getting a new roof. According to Realtors, 40% of your house's curb appeal is linked to your roof.
Improve Energy Efficiency
A new roof will make your home more energy efficient. Regardless of the type of roof that you have, you can decrease your energy bills by getting a new one. A new roof can make it easier for your HVAC system to keep the home at its desired temperature.
Eliminate Health Issues
Roofs are prone to mold and mildew. Mold and mildew can ruin your roof, and they can also cause health issues. If you get a new roof, then you will be less likely to have a problem with mold and mildew.
Gain Peace of Mind
Your roof is one of the most important structures of your home. That is why if there is a problem with your roof, then your entire home can be affected. A new roof can come with a warranty. You will sleep better at night knowing that you have a roof that can protect your home.
If you are considering home improvement in Suffolk County, then contact Alexander Home Improvement Corp. to find out what we can do for you.