Why You Should Invest in Hardwood Flooring
on June 6, 2019
No Comments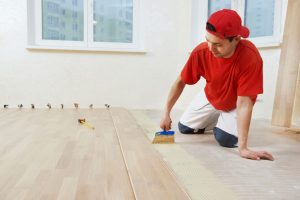 More than just an update to your home, new flooring is an investment in the future. Revitalizing your living space can give you a boost and inspire other improvements and design projects. A local flooring company in LaGrange GA can encourage positive changes through the installation of new hardwood flooring.
Timeless Style
Hardwood flooring works with a variety of design motifs. It can be modern, rustic, classic or anything else you like. Hardwood adds a refreshing element of nature into the space.
Easy to Clean and Maintain
Hardwood is easy to take care of with a simple mop, broom and a few key products. You can also clean it with a vacuum.
Good Return on Investment (ROI) and an Increase in Home Value
Whether planning to sell your home or continue to use it as a living space, hardwood flooring is a good investment. You get to enjoy the benefits while you are in the home, and if you do choose to sell, your flooring will make the home more attractive to buyers. In today's market, many buyers want and even expect to be greeted by hardwood flooring when they walk into an open house. According to statistics, putting in hardwood floors can increase the value of a property by up to 2.5 percent.
Your Local Flooring Company LaGrange GA is Here to Help
When you are ready to give your home a makeover, Dalton West is prepared to take on the job. We are a family business in operation since 1976, and we strive for excellence with quality products, professional installation, and superior customer service.
Contact us today for more information about putting hardwood flooring in your home.