Why Natural Wood Kitchen Cabinets Marlborough MA are Worth Every Buck
on September 28, 2021
No Comments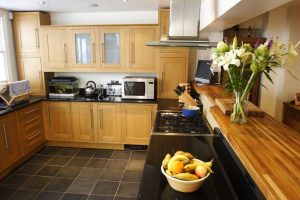 The kitchen is perhaps everybody's favorite part of the house because of one thing – food. To most, food can be a religion. As such, there are so many considerations when choosing elements for the kitchen. Coming from a food safety point of view, kitchen cabinets are typically selected for these reasons: cleanability and durability.
Natural wood makes a great choice for kitchen cabinets because it is renewable and recyclable. In terms of aesthetics, it is an excellent choice for the rustic-lover homemaker.
Natural Wood Kitchen Cabinets Marlborough, MA are fantastic solutions to homemakers' problems because of the following features.
It has awesome qualities beneficial to both people and the home
For starters, natural wood is a good insulating material that provides warmth to the home during cold season, and coolness during warm season, depending on the home's internal temperature. For the environmentally conscious homemaker, natural wood kitchen cabinets Marlborough MA give the added benefit of low energy requirement during production, and therefore helps mitigate climate change. Additionally, studies have shown that natural wood has a positive effect on human health – physically, emotionally and mentally.
It offers great flexibility for any interior design ideas
It can be used in the kitchen either as painted or unpainted, and in combination with other materials like stainless steel and marble. Whatever the choices are, natural wood kitchen cabinets Marlborough MA fit in naturally in any homemaker's kitchen.
With these features, homemakers are sure to get the value for every penny they put in.