Where to Start with Foundation Repair in Northern Virginia
on September 6, 2019
No Comments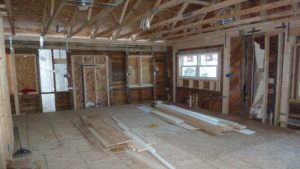 Hearing that your foundation needs repair is never easy. It can be an overwhelming thought that your home is on an unstable surface or that there is risk to the walls, ceilings, and roof on your home due to damage to the foundation. However, most of the time, it can be repaired. When you need foundation repair in Northern Virginia, do not put off getting it. Instead, now what to expect throughout the process.
A Comprehensive Inspection Is the First Step
When you know you need foundation repair, Apex Waterproofing can come to your home to provide a thorough inspection. Our goal is always to learn what the condition of the structure is and what the underlying cause of the problem is. This can be due to water, commonly, or poorly designed foundation systems. Home foundation repair tends to be necessary when there is water damage that has caused damage to the structural components of the home, causing the walls to bow or there to be cracks in the actual foundation itself.
What Type of Repair Is Best?
The good news is that there are generally several types of repairs that may be available. The fact is, every situation warrants its own customized treatment plan. For example, if there is soil-related movement that causes structural damage, your treatment options may require a different solution compared to repairs related to water damage. Basement waterproofing may be best in this case.
When You Need Help Nearby
If you need foundation crack repair, waterproofing, or another service, count on our team to be there. We offer comprehensive foundation repair in Northern Virginia that can significantly minimize risks and improve the structural integrity of your property. It can also provide you with a long-lasting sense of peace of mind.
Follow us on Twitter for our latest updates!