When To Hire Painting Contractors In North Plains
on November 22, 2019
No Comments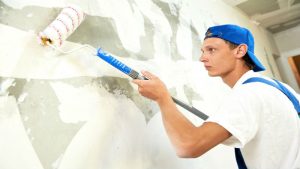 Having a beautiful looking home on the interior as well as the exterior is always important for North Plains homeowners. One of the most cost-effective ways to give a home a new look is to hire exterior painting contractors or interior painters.
One of the top companies in the area is ESP Painting. This company provides both interior and exterior painting, and they have extensive experience in working in the North Plains area, helping homeowners to create the ideal look for the inside and the outside of their homes.
Planning for Professional Painting Services
Two of the most common signs that homeowners should look for when deciding if it is time to hire exterior painting contractors or to call on interior painters are peeling and fading paint.
On both interior and exterior walls, as well as interior ceilings and exterior trim, flaking and peeling paint is not just a cosmetic issue. It can also allow for the wood or material under the paint to begin to rot. This is particularly true for exterior surfaces or for walls and ceilings in the kitchen, bathroom, or laundry room. These are all areas of higher humidity in the home that can lead to surface damage or the development of mold and mildew.
Seasonal Painting Considerations
Interior painting can be done year-round in homes all around the Portland area. With new low VOC paints that eliminate the harsh smell and the potential issues for people with respiratory issues, it is never a bad time to paint, even if the weather is too cold or wet for open windows.
Outdoor painting should be done in warm, dry weather to allow the paint to dry. Professional painting services typically do not provide exterior painting in this area from late fall through to the spring, but this can vary with the weather conditions each year.
Follow us on Twitter for latest updates.