What You Need to Know Before Purchasing a Garage Door
on June 24, 2022
No Comments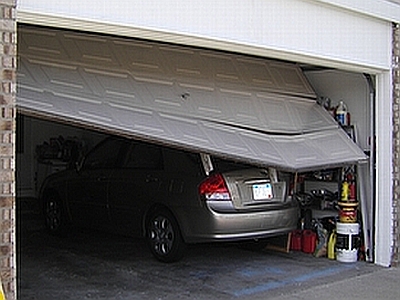 You wouldn't think that buying a garage door would be too much of a process. As a homeowner, can't you just find an overhead door that you like and have it installed?
Well, like anything attached to your home, you will want to do some of your own research on what doors, materials, and accessories you will want to invest in or avoid. Every garage door is different, so it is essential to go into the buying process knowing exactly what you require in an overhead door.
Materials
The type of materials you choose for your garage doors determines how much work you will have to put into them in the future. For example, a wooden door will have to be resealed every couple of years, steel is the cheapest option, and vinyl is low maintenance.
Security
Consider a garage door with rolling-code technology. This helps to keep your garage door safe from possible intrusions if the opener gets lost or stolen. Also, sensors are vital, so make sure you do not skip out on that step.
Aesthetic
For some, the way the garage door looks could be the most crucial factor. Either way, garage doors come in varieties of styles, including contemporary garage doors, traditional, and carriage-style. So spend time browsing through pictures to find a door that resonates with your home and style.
Insulation
Investing in a garage door already adds an extra layer of protection to your home, but why not go the extra mile? Keep your garage insulated by choosing a garage door with polyurethane insulation. Insulation can keep the temperature in your garage regulated during the drastically hot and cool months.
Windows
Adding windows to your overhead door is mainly an aesthetic option. If you are interested in the addition of windows, consider installing your windows in the top sections of your doors to protect them from break-ins. Also, consider installing insulated glass to protect your garage from drafts.
Installation
Installing a garage door alone with little to no professional experience is never a good idea. You could face severe, sometimes even life-threatening injuries by attempting to cut costs and do it yourself.
The cost of having a professional install your garage door is nowhere near the price of a medical bill or even a life. Plus, professional installation means the lifespan of your garage and accessories could be lengthened. When you DIY your door, you could cause serious damage to the door that could cause more deterioration further down the road. Take the leap and make a worthwhile investment in a professional.
We recommend using Smoker Door Sales for all of your garage door needs. With a large variety of garage doors, from contemporary garage doors to carriage-style garage doors, Smoker Door has plenty of options to fit your aesthetic and budget. Since 1998, Smoker Door has been a trusted staple of Lancaster and Chester Counties for everything garage door related. So, for installation and purchasing, count on Smoker Door Sales.
With all this information, you are ready to buy a garage door. Take your time in the process to find the garage door that fits your budget, vision, and overall needs. The perfect garage door is out there! Time to go find it.