What To Expect From A Custom Home Builder
on September 13, 2016
No Comments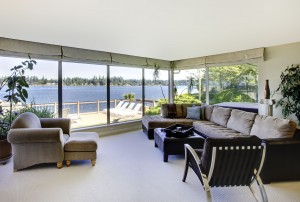 For the majority of people, building a new home is the largest investment they will ever make; it is extremely important that it is done right and done right the first time. To ensure a successful project, choosing the best custom home builders in Houston, TX is of paramount importance. Building a custom home can take a considerable amount of time and effort. Not only do you want the finished home to meet or even exceed your expectations, you want to do it with the least problems which means you must choose a home builder that you can put your trust in.
What is the role of the builder?
Responsible custom home builders have numerous duties; they are the advocate of the owner as well as an important part of the design team and their efforts. The builder will work very closely with the homeowner and architect, develop a budget for the project which is realistic and then maintain close control over the budget and scope of the project through all phases. The homebuilder also will:
Liaise with building inspectors

Order, approve and coordinate the installation of all materials used in construction of the home

Prepare a punch list of deficiencies and resolve them with sub contractors

Arrange the certificate of occupancy
Finding the right builder:
If there is an excellent custom home builder working in the area where you wish to build your home one of the easiest ways to find the best builder is simply ask people that may become your neighbors in the not too distant future.
It is important to meet several custom home builders in Houston, TX, during the initial interview there are certain things you will want to discuss.
Your ideas on the home you want, you must ensure that the builder has experience with the type or size that you are thinking of.

Gather information on the builder with an aim towards confirming his experience and local reputation.

Ask yourself if you would feel comfortable working with this builder for the next six or eight months.
Once everything has been discussed and the estimate has been presented and approved, enter into a detailed contract with the successful contractor, this will ensure that you get everything that is specified and a tool to use during the numerous inspections you will make.
If you are ready to build the house of your dreams you first must ensure that you have chosen the best custom home builders in Houston, TX. You are invited to discuss your thinking with FACUNDO Artisan Builders, Inc. Visit them online at http://facundohomebuilders.com