What to Consider When You Hire HVAC Service
on August 8, 2018
No Comments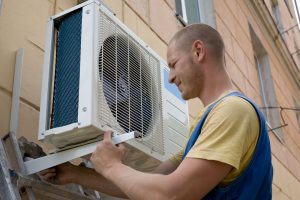 At some point, you are going to need to hire an HVAC service technician that can come to your property around Woodbridge and help you with your system, or even install a brand new system. This is not the type of thing that you are likely going to be able to do on your own, so you need to be sure that you have some professional quality help. However, since hiring one of these companies is not something that you do every day, you might want to have a few pointers when it comes to making sure that you hire the best.
First, you have to check to see what type of experience they have. While they don't need to have decades of experience, you probably do not want to work with someone that does not have more than a few months in the field! You want professionals, and that means they need to have experience. Additionally, you need to be sure that they have all of the proper credentials that are needed in Virginia.
How versatile is the company? Just because you are having some trouble with a heating unit right now doesn't mean that you won't have trouble with an AC unit later down the line. Also, are they capable of working on the types of units that you have at your home, or do they mainly specialize in certain brands? You will want to make sure that you are working with a company that can provide you with all of the services you need, including checkups for your system.
You should see if you can find any references or testimonials, as well. This can help to give you a better idea of what you will be able to expect when you start to work with the company. This falls in line with looking at the overall reputation of the business. You want to get a good sense of how they are perceived in the field to determine whether you want to use them for your HVAC service.
While you might have some friends or family that recommend a company to you, it is important that you continue with your own research, as well. You want to make sure that you are working with the best company for your needs. Take your time and find the best company.