What to Consider When Designing a Safe Rooftop
on August 16, 2021
No Comments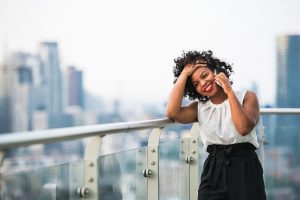 Designing a rooftop is a big project to undertake, but do not forget to include safety for it along the way. While adding safety features, such as sturdy railings, skylight screens and rooftop crossover stairs are often all necessary. You can make these features a utile part of your design process. Here are a few of the features you could include as you decide what you want your roof to contain.
Adding Safety Railings
Safety railings are good to ensure the safety of workers on roofs. They can be installed up and over obstacles such as piping or ductwork. The railing and base are galvanized finishes to prevent corrosion which means low maintenance. Never worry about missteps from workers with the extra security of safety railings.
Don't Skip the Skylight Screens
Skylight screens help prevent falls through skylights on roofs. They are a manufactured dome with metal galvanized covers. Designed to fit your dimensions making for a simple installation process. Safety Rail Source even provides Turn-Key installation upon request! Doesn't get easier than that!
Rooftop Crossover Stairs are Essential
Need a better way to get from one side of the roof to the other? Crossover Stairs are often the best option. They allow for easy mobility over big pipes, duct work and more. You can have them be free standing, mounted or set with rolling casters. They can completely cater to your needs and make working a little easier.
Make your roof safe and secure for your business and workers. Contact Safety Rail Source LLC by visiting https://safetyrailsource.com/ for customized solutions for your business.