Some Benefits of Using an Affordable Home AC Repair Company
on January 30, 2020
No Comments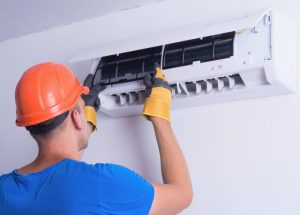 If a survey were conducted on least favorite repairs, air conditioning repairs would be way up on the list with house, car and plumbing repairs. Fortunately, there are AC repair companies out there that offer quality services at affordable rates. Following are some key advantages of hiring one of those establishments.
Impressive Credentials
With an experienced company that provides affordable home AC repair in Jacksonville, you won't be sacrificing any service quality. That's because qualified AC technicians have spent years in schools and apprenticeship programs to hone their AC repair and installation skills. They are also NATE- or EPA-certified and insured, which makes any one of these specialists qualified to help you.
Fair Rates
An affordable AC repair company's specialty is providing good service at a fair price. In fact, as an effective gauge, the average price for an AC repair in the United States is approximately $319, according to HomeGuide.com. Typical services usually range in price from $125 to $459. However, prices will likely vary by region.
No Sacrifice of Service
Whether you hire an affordable air conditioning repair company or one with a history of charging high rates, your AC technician's chief objective will be to fix your AC unit correctly. He or she will accomplish this by using the right diagnostic equipment to pinpoint the main problem; then, making the appropriate repair.
Economies of Scale
Because a company that does affordable home AC repair in Jacksonville will advertise to get your business, it will be adamant about retaining you as a customer. That's why the company will likely offer you discounts on other services it provides, such as preventative maintenance or heating replacements.
Many affordable AC repair outfits are available 24 hours per day, every day of the year. This enables you to get AC service anytime you need it and not get price-gouged.
Like us on Facebook for more information.