Select the Perfect Palm Tree
on November 7, 2017
No Comments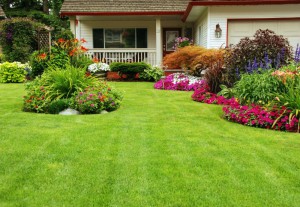 When considering a palm tree installation, you have numerous options. However, a broad selection can also make it difficult to choose. Getting assistance from Green Masters OCF, Inc., a landscaping services firm, can give you the kind of professional insight and lawn maintenance tips that would simplify your decision. There are many different types of palm trees, and each satisfies a unique function that you'll want to consider.
Provide Shade
If you envision yourself underneath the cooling fronds of a shady palm, most likely you are thinking of a backyard or front porch variety shielding a favorite spot. Numerous varieties are available for protection on hot, sunny days including the Ruffled Fan, Parlor Palm, Royal, and Coconut Palm. Each offers its own unique and attractive leaf pattern, yet designed with one task in mind – keeping you cool!
Tolerate Drought
Drought tolerant palms may not be anything new to you, but there are specific varieties that thrive best in drier climates. If you're looking to conserve water, then you want to consider the drought-resistant Bottle Palm, Date Palm, and the Saw Palmetto. While these varieties survive with minimal moisture, they do require little water.
Frame a Driveway
Certain majestic palm trees can line a driveway as well as any towering oak. If you want a regal lineup of palms, then you want to select a feather or fan leaf variety that grows tall such as a Royal or King palms. To ensure you get the ideal height and width, these palms need to be planted at the appropriate distance from each other, so they have room to grow.
Get Advice from an Expert
While many varieties thrive in Florida's temperate climate, palms require knowledgeable handling to ensure healthy growth. Working with Green Masters OCF, Inc. would provide you with the professional lawn maintenance and landscaping services that can offer you expert advice. Get a free estimate today and contact us at 407-588-6081. We service the areas of Winter Springs, Sanford, Altamonte Springs, Winter Park, Deland, and Deltona.
Like Green Masters OCF, Inc on Facebook for more news & updates!