Prompt Heating System Repair Action Leads to Quick Energy Bill Reduction
on April 25, 2020
No Comments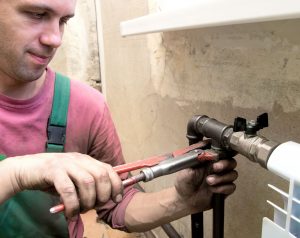 The keys to prolonging the usage-life and maximizing the capacity of the heating appliances and equipment are regular maintenance and immediate repair at the first sign of any defect or problem. The prompt repair of the heating appliance's defect or problem, when compared with delayed intervention, demands less payment and time in fixing the appliance, prevents more serious and lasting damages, and ensures longer utility life and maximum performance of the equipment. The same holds true for heating systems.
The most conspicuous sign of defective heating system is a significant increase in their energy bill. A substantial reduction in the cost of energy will be felt only once immediate repair of defective heating system commenced. There could be a lot of reasons for the defects but only an expert in heating systems such as Heating Repair Services in West University TX can resolve.
The increase in energy bill can only mean two things: either the heating system is working too hard to compensate for its defect or the heating system is outdoing itself by working more than necessary. And only a heating repair professional can determine the exact problem of the heating system. When a filter or even a duct gets blocked, for example, the heating system has the tendency to run too hard just to compensate and deliver the needed heat. For a heating system to work effectively, it is an essential requisite to have an unrestricted passage of air starting from the outdoor heating system and down through the vent.
Minor coil, condenser, loose wire, and thermostat problems can also render a heating system incompetent or inefficient. A common source of problem in a heating system is caused by a faulty thermostat — a predicament that can be easily remedied by utilizing a kind of thermostat which is programmable. Aside from prompt repair, there are also other ways of conserving energy and reducing operating cost. Simple adjusting and lowering of the system's settings while not in use and when going out and trimming of plants and shrubs that obstruct the airflow can contribute and make a difference. Cleaning and replacing the filters every month will not only help in eliminating the dust and dirt that accumulates and clogs the vents and filters, but it is also an effective method of conserving energy.
When it comes to problems in the heating system and all other appliances and equipment within an office or a home, timely repair is always of utmost importance. Permanent and serious damages will be prevented and unnecessary increase in the cost of energy will be alleviated. With all the kinds of payments one has to make, a cutback in the heating system budget goes a long way.
Consult the specialists and experts when it comes to heating system by visiting and availing the services of heating repair experts in West University TX. Get further details here!