How to Find a Reputable Roofer in Nashville
on October 1, 2012
No Comments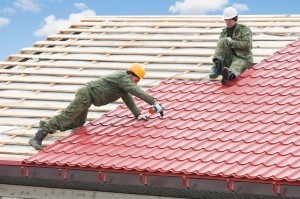 If you decide it is time for a new roof on your home, you are probably wondering where you can save money. Roof repair is known to be a costly expense, but one that is well worth it. Having your roof repaired or replaced is one of the few areas in your home where you should not base your decision on price. Lower price can mean lower quality or even a scam when it comes to finding the right roofer in Nashville. Your home is your investment; you should choose your contractors wisely to protect you and your family.
Door-to-Door
Unfortunately, the roofing industry is one of the most common industries in which scammers thrive. The scam artists are those who talk big but have none of the skills they claim they have. It is common to have roofing companies go door-to-door claiming hail damage in your area, trying to convince you to replace your roof. Some companies even go far enough to create damage to show you and the insurance company you need a new roof. Even if your insurance company approves the new roof, you now have an unnecessary claim on your home-owners insurance, which could be a problem for you in the future, including higher rates and difficulty getting new insurance. Another pitfall is not all insurance pays 100 percent of the roof. This means you will have to pay out of your pocket for a roof you never needed.
Down Payments
When you are looking for a roofer in Nashville, beware of the companies that ask for a down payment before they can order materials. This is one of the oldest scams in the book. The company will take that check, cash it and never be found again. The safest way to protect yourself is to find a company that does not require a payment until at materials are dropped off or when the work is started at the least.
Pressure
Many times roofing companies that charge higher than normal prices resort to high pressure tactics, targeting the people in a neighbourhood where they are currently replacing or repairing a roof. Since roofing is one of those things you seldom have done, many people do not have experience in how much it should cost or what the process is. This causes many people to fall prey to the high pressure, unscrupulous acts of roofers.
When you look for a roofer in Nashville, it is best to avoid the roofers who come to you. Take the time to perform the appropriate research on a company and find one that you feel comfortable with to avoid being taken by a scam.
For more information on finding a reputable roofer in Nashville, visit The H.E. Parmer Company at HEParmer.com.