How Busy Professionals Can Maintain a Clean House Without Losing Free-time
on February 17, 2020
No Comments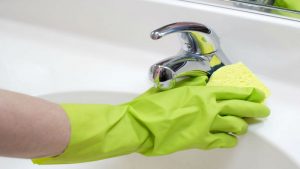 Ordering "maid service" is not just a service used by the rich and wealthy anymore. As lives get consistently busier and more demanding, there are many services people are turning to for providing relief. From ordering groceries online to scheduling a dog walker in the neighborhood, if the demand is there, then there is likely a job for it.
When it comes to keeping a clean house, a busy life often interferes with the dream-house image. After-dinner dishes roll over to the next morning. Or, the load of laundry that's been sitting in the hamper is still in the same place as they were Monday night.
A good way to maintain a clean home while juggling a busy schedule is to separate big tasks into small ones. Using the first scenario above, consider running water over dishes when placing them in the sink. If there's no time to wash them right away, at least food won't get caked on.
Also, take the tip above about laundry. An easy way to make laundry faster and less of a task is to invest (a small investment of no more than $15) in a laundry hamper with three sections — for darks, lights, and neutrals.
Of course, friendly, professional is an option and more convenient than ever before. Book on-demand or schedule cleaning services in Toronto with the touch of a button. See why customers who use No More Chores of Toronto Cleaners are enjoying more free time.