Having a house cleaning service is no longer a luxury
on September 14, 2016
No Comments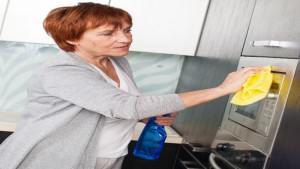 In this day and age hiring someone to help with keeping your house clean is not a luxury, for most people it is an absolute necessity. There are choices available to the homeowner that range from hiring a local cleaning lady to engaging the service that you need from a company that provides house cleaning service.
Determine your needs first:
The first step in the process of getting help with the house is deciding which is best; an individual or a cleaning company.
Although an individual may be marginally less expensive, there are potential problems. They have no backup in the event they are ill or otherwise not available on the day they are scheduled to do your house, they also may also take on more work than they can handle and the quality drops.
A residential cleaning service offers considerably more than an individual; the service is always more flexible, they always have backup teams available and the services they offer are usually wider in scope.
Do your homework:
Many companies that offer house cleaning service do so in a limited area, as such the chances of you knowing someone that uses a local service is probably quite good. Nothing is better than to get a recommendation from people that are using their services. Once you gather a few names call the companies and ask them to visit your home when it is convenient for you.
A few important questions to ask:
It is very important that the company performs detailed background checks of their employees. The company should tell you whether the same individual will be assigned to your home all the time.
In the event something gets damaged, broken or goes missing you will want to know the company carries liability insurance. In case the employee is injured while in your home, you want to know that the service provider provides the employee with worker's comp insurance.
The best house cleaning service will provide a "menu" of services, once you decide what it is you want done and the frequency, the service company will be able to offer a price.