Frequently Asked Questions About House Flooding And Water Remediation
on August 6, 2015
No Comments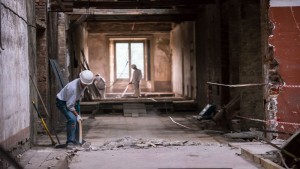 Water damage from a flood or a water leak in the home can quickly ruin a family's belongings and damage the structure of the house. If your house is flooded with water, it's essential that you contact a company that specializes in Water Damage as soon as possible. Read the frequently asked questions below to learn about the negative effects of water in the house and how a remediation company can help.
Q.) What types of damage can occur when there's standing water inside of the house?
A.) When water stands inside of the house, it can cause an electrical shock if the water reaches the electric wires. In water-soaked areas of the house, mold begins to grow within 48 hours or less. Depending on the source of the water, bacteria that's present in tainted water can cause diseases. Floors and walls of the home will warp, buckle and deteriorate. Wooden beams in the house will begin to rot and compromise the stability of the structure.
Q.) How does a water remediation company restore a home after water damage?
A.) A professional crew comes into the home and begins the process by inspecting the premises and evaluating the damage. The restoration crew uses special testing equipment to check for water in areas that can't be seen, such as between the walls and underneath the flooring material. The next step is to remove all the water by using modern and powerful equipment. After all the water is gone, the remediation crew uses heavy duty dehumidifiers and drying machines to dry the water damaged areas. When the drying is complete, the crew cleans and sanitizes the house. This step removes all traces of harmful bacteria and mold that is in the home. A professional Water Damage remediation company will then inspect the home a second time to ensure that the restoration process is satisfactory.
Arizona Mold specializes in water remediation, mold removal, and fire damage repair. This experienced company will work to get your house livable and safe again for you and your family. Contact the company to receive a free estimate for any of their professional services.