Exploring Your Options with Patio Enclosures
on December 24, 2019
No Comments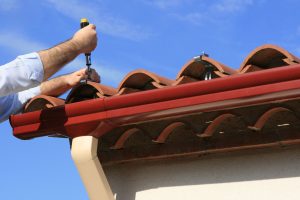 Patio enclosures offer you and your family the chance to enjoy the beauty of the outdoors while still being protected from the elements as well as outdoor insects. If you have been considering the installation of patio enclosures for a while now, it helps to explore the different types available. Once you have selected the type of patio enclosure that best meets your preferences, you can have it custom built for you by a home exterior renovation company.
Screened in Sun rooms
One type of sun room that has become extremely popular is a screened in sun room. In this type of enclosure, the entire patio is surrounded by screens that have been professional installed. Screen patio enclosures offer many benefits including allowing you to feel the cool summer or spring breezes. You can also enjoy the aroma of your flower garden if you have one nearby. Enjoy the outdoors without being inundated with flies and other pesky bugs.
Glass Sun room Enclosures
The sun room or patio can also be enclosed with traditional glass panes. These panes allow a large amount of light to enter the enclosed space and provide a clear view of the scenery outside of the window. These rooms are constructed using drywall, plaster, and other traditional means. Glass patio enclosures are just as beautiful as a patio that has been left completely open. They can be enjoyed during all seasons because they can be insulated to retain warmth or cool air.
Professional Installation
When it comes to choosing the best patio enclosures, it is helpful to work with an exterior renovation company. They will use all of the right materials and tools to ensure the best quality outcome for your renovation goals. Working with an experienced contractor is key to having a nice, light, and easygoing experience with stunning results guaranteed.
Your new enclosed patio may very well become the center piece of your home especially if it is well maintained over time. Patio enclosures have many different benefits and one of the main ones is the privacy it gives. Whether you are having a laid back barbecue or spending time in your very own hammock, you can hide away from curious or prying eyes. It also gives you a place to sit in the shade as your children play outdoors.
Visit AAAQualityRainGutters.com for more information.