Budget Friendly Flooring Options
on March 3, 2017
No Comments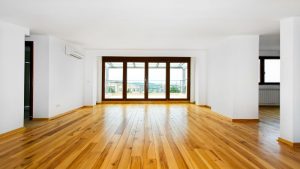 When you are replacing your floors, the word budget is usually not used in the sense of saving money so much as it is a spending limit. This does not have to be the case, however, since there are some fairly cheap flooring options that will still give you a great looking end result. You do not have to go with hardwoods to get the look and feel that you want. Here are a few budget-friendly flooring options in Aurora.
LVT
LVT, or luxury vinyl tile, is a vinyl sheet that is laid over the floor and gives the appearance of a finer material like hardwoods. These tiles are often much easier to maintain than actual hardwoods and will last longer in many cases as well. They are also substantially cheaper. Essentially what these sheets are is a sheet of vinyl that has a wood pattern printed onto it. This wood pattern should not fade over time, but as it ages it may start to show. If it does start to show, however, it will take several years.
Bamboo
Bamboo is a natural flooring choice that is cheaper than hardwood and better for the environment but still gives a natural, warm feeling to the room. Bamboo floors are much better for the environment because of their time to harvest. Hardwoods must age for up to over 100 years before they are ready to harvest. Bamboo, on the other hand, only has to age for 7-8 years before it is ready to harvest. This result in a faster turn around and less land needed to meet the demand.
Carpet
Carpet is one of the cheapest and easiest flooring materials you can choose. It is quick and easy to put down, so you will not have to have someone in your home as long doing the work. It also has one of the lowest cost per square foot of any flooring material.
If you are having your floors redone, then there are budget-friendly options available. They may not all be traditional flooring options, but they will all serve you well if installed properly.
If you are looking for flooring in Aurora, then contact Best Buy Carpet. Check them out online at Bestbuycarpets.com.