Benefits of MDF Raised Panel Doors for Your Kitchen and Bath Remodel
on May 12, 2020
No Comments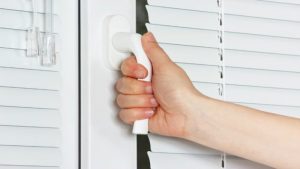 MDF raised panel doors to supply a smart choice for kitchen and bath cabinetry. MDF has many advantages over other materials for kitchens and allows you to get a great look at an affordable price.
Advantages of MDF
MDF is an excellent choice in areas where the cabinetry is exposed to moisture or humidity. Unlike wood, MDF raised panel doors does not contract and expand under these conditions. In fact, many MDF products are tested by soaking them for up to 24 hours and measuring how much they swell. Quality MDF will have around a 5 percent expansion rate.
Swelling and contracting is something to avoid in kitchen cabinetry for a variety of reasons, including aesthetics. Painted surfaces are scraped and damaged when there is swelling, and doors become difficult to open and close. Hardware may work its way loose when the material expands and contracts.
MDF also has the advantage of having uniform strength across the entire surface. Wood cabinetry will vary in strength, which can lead to damage when a weak spot is found on a pressure point.
While it is easy to see why MDF makes a great, practical choice for cabinetry, it is important to note that it is also an attractive choice. You can get a style that matches the design of your kitchen, regardless of the look you are trying to create.
When you are looking for MDF raised panel doors for your kitchen or bath, get in touch with Lovech Ltd, to view their wide selection and many customization options.