Add to Your Home Décor with Flooring From the Finest Hardwood Floor Installer in Libertyville
on September 17, 2021
No Comments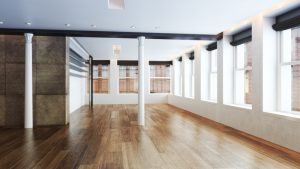 Your flooring has the potential to be one of the great stunners in your home décor. After all, it is one of the biggest features in your home, and it can also represent an enormous investment. That's especially true of hardwood flooring, which can add a fair amount of value to a property when properly installed.
If you want to boost your home's aesthetic appeal and property value in one fell swoop, the best hardwood floor installer in Libertyville can help, and here's how.
Getting Great Hardwood Floors
Hardwood floors come in all manner of hues, textures, and designs. You'll naturally want any hardwood flooring you choose to fit and accentuate your home's décor. The best hardwood floor installer in Libertyville can help with all of that, showing you many different options before installing the one you choose for your home. If you already have hardwood floors you can also take advantage of their fine hardwood refinishing services to turn back the clock and make it look as good as new again.
Experience You Can Trust
When it comes to something as important as installing new hardwood flooring or refurbishing existing floors, you always want to put the job in the hands of a team you can trust. Thankfully, the finest hardwood floor installer in Libertyville can point to decades of experience and a reputation as sparkling as the floors it installs.
Get a great floor for your home or breathe new life into an existing one with the help of Libertyville's best hardwood flooring experts.