5 Handy Steps When You Shop for Window Replacement
on September 19, 2018
No Comments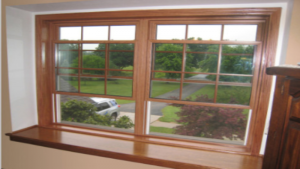 Buying window replacement in Fresno isn't something you should rush. If you want to make sure you end up with the right option, here are handy steps to follow.
Pick a style
Consider the style you want. Do you want to retain the old vibe and ambiance in your home? Or do you want something modern and chic? Are you looking to upgrade your space? Let these questions guide you when you pick a style for your replacement window.
Consider tilt windows
When you scout around for window replacement in Fresno, think about windows that are easy to clean like those that are designed to slide towards the center of the frame, Real Homes says. This makes cleaning the windows a breeze. If you want that kind of cleaning ease in your future, then put these options on top of your list.
Dress them up right
When you shop for replacements, you also need to think about the curtains and blinds you're going to pair them up with, from the design and color to the size and type. By dressing up your new windows, you can also improve your privacy. For instance, blinds can easily block out prying eyes while white, flimsy curtains can give your living rooms a welcoming ambiance.
Pick the right material
Look for material that's a good match for the weather conditions in the area. That way, you won't have to worry about the windows deteriorating down much too soon.
Shop right
Buy from reputable window solutions providers. Quality options from shops you can trust will ensure that you get nothing but the best windows to choose from. That's one way to guarantee the durability of the products you order.
Shop right for the windows you need. Check out available replacement options when these steps in mind.