4 Things to do When Looking For a Home Remodeling Contractor
on July 29, 2016
No Comments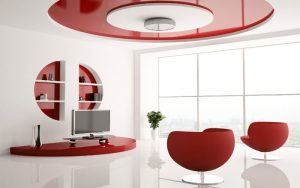 Owning a home certainly has its ups and downs. One thing that can cause plenty of anxiety and worry but even excitement and anticipation is changing the look or your home. Whether you buy a new home or an older one, eventually, it'll be time to renovate, remodel and repair. Your remodel may be by necessity or as a matter of updating. Either way, the biggest jobs usually call for some expert help to get the project underway and keep it running smoothly. That's why finding the best home remodeling contractors in Naples, FL is so critical. Don't trust an important job of this size and scope to just anyone. Below are some ways you can be sure to pick the right contractor.
Once you've decided it's time to do some major overhauls on your home, you'll probably be itching to get started right away. You may be tempted to quickly choose one of the first contractors you come across. Be careful about doing this. Don't be too swift to make your selection. Talk to several different contractors and get a feel for what they've done and how they'll treat you. Take some time to read online reviews. Talk to friends and family about contractors they may have used. Do your due diligence and be certain you're making the choice that makes the most sense for you.
Know Exactly What You Want Before You Get a Quote
You might be adding a new room above the garage, or you may be completely redoing the basement. Regardless, have a definite plan in place before chatting with home remodeling contractors in Naples, FL. Be prepared to tell the contractor exactly what you're looking for and what materials you'd like to use. This way, you'll know from day one precisely what your project will cost.
Communicate Regularly
You're investing a great deal of money in this project, and you're disrupting your daily routine in order to make this all happen. Because this is a serious undertaking, it's critical that you and your contractor stay in constant communication. Request daily updates. Express concerns and ask questions. It'll be too late once the job is finished.
Pay When it's Done
You may be required to make a down payment for the job, but with home remodeling contractors in Naples, FL you shouldn't pay for the entire project until every aspect has been completed to your specifications.
Remodeling your home can be a positive experience from start to finish. Follow these guidelines for a smooth process.
Visit EBL Interiors & Construction, who handles all types of remodeling projects in Naples and other Florida Suburbs.