3 Signs that Window Replacement is Due
on July 13, 2018
No Comments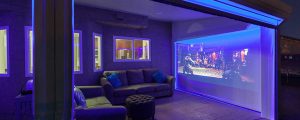 It's not always easy to tell whether you need new windows or not, especially if you aren't familiar with the signs. If you take too long to replace rotted windows, the problem could already spread to other areas of your home, the Lifehacker says. That's why knowing and recognizing the signs is important. Read on to know what these are.
Rot
Window frames made out of wood often look exceptionally great. They do come with a caveat, though: wood is vulnerable to rot. Once rot starts, it can be pretty hard to stop the process, and that could deal damage to other parts of your home. If you see signs of rot like dark spots in the frame, wear, and stains, then the best way to deal with the problem is to buy a window replacement in Bakersfield.
Air Leaks
Air leaks can be the result of poor insulation around your windows. If you see moisture between the panes of your double glazed windows or if there's condensation inside, then that means moisture has already infiltrated the inside your window. You'll want to look for a window replacement in Bakersfield to replace your damaged window.
Improper function
If you are unable to open or close your windows properly, then that's a sure-fire indication that you're better off buying a new window than trying to make do with the damaged or broken ones you have. If you can't open or close your windows, that's inviting trouble. You could give access to burglars or limit your escape options in case of an emergency. Don't let those things happen. Get new options in place to ensure your windows are in order.
Inspect your windows regularly. Know and recognize the signs too. That way, you can start looking for options before your window problems get worse.